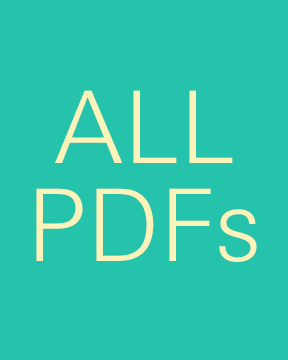 PDFs of all currently
sold-out issues
$15
Download all of the currently sold-out back issues in convenient PDF form for $15. Your automated email receipt will contain an Amazon link for the download, which will expire one week after purchase. Please check your spam folder if you don't receive the email right away.

Currently sold-out issues are 1–36, and 40. For tables of contents, see here.

Note: our simple download system is set up only for individuals and, at this time, we are unable to provide institutional access to PDFs.

NB: Access to sold-out-issue PDFs is free for subscribers! To subscribe, see here.
Cabinet
300 Nevins Street
Brooklyn, NY 11217-3028, USA
Tel: + 1 718 222 8434 Fax: + 1 718 222 3700
Subscriptions and shop email: shop@cabinetmagazine.org